Altogether over 1500 women applied for women's voluntary military service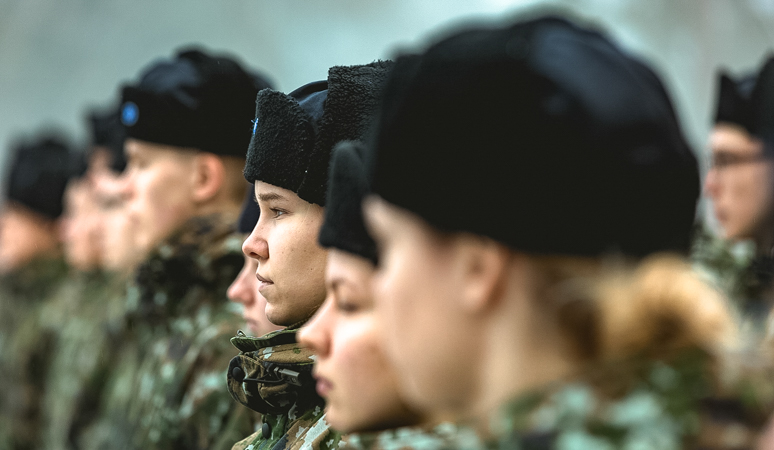 Again this year, a record high-number of women, altogether 1,516 applicants in total, ended up submitting their applications for the voluntary military service for women. The application period closed on 1 March 2018.
This year, the highest number of applications, altogether 343, focused on the Pori Brigade, compared to 222 the year before. The second highest number of applications, 233 in total, targeted the Kainuu Brigade (2017:167). Similarly, the Guard Jaeger Regiment witnessed an increase in the number of applications submitted, altogether 186 (2017:165), as did the Karelia Brigade with its increase of applications up to 173 in total (2017:120). In terms of regional distribution of applications, the highest numbers were submitted in the regions of Uusimaa with its 392 applications (2017:324) and Pirkanmaa with 174 applications (2017:102), respectively.
In April, the selection events organised in the Regional Offices will have the applicants ordered into service primarily in either the January or July contingent of 2019. However, some of the applicants may be ordered into service in the July contingent of 2018.
The next round for applications for the voluntary military service for women ends on 1 March 2019.
As of the year 1995, altogether over 8,100 women have been trained for the Finnish Defence Forces' reserve. Over the past few years, approximately 65-70% of them have undertaken leadership training. In previous years, the applications submitted for the voluntary military service for women have been as follows: