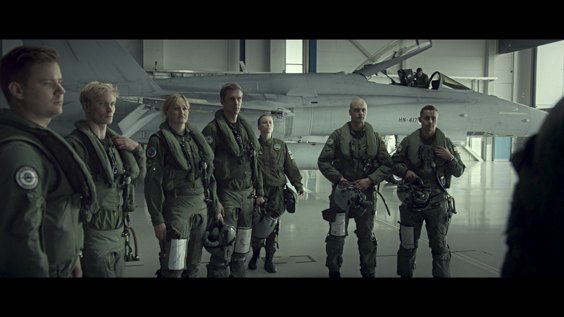 Are you nterested in a pilot's career in the Finnish Defence Forces?
The Air Pilot Reserve Officer Course at the Air Force Academy in Tikkakoski opens the way for military flying in the Air Force, Army or Border Guard. The course provides in-depth elementary and basic flight training with Grob G 115 E aircraft.
Service Location: Air Force Academy, Tikkakoski

Service duration: 347 days

Contingent: July
Admission requirements

• good state of health, fitness for service class A
• conscript service must no have started
• general swimming skills (200 metres continuously)
• Finnish matriculation examination or completed vocational qualification of at least three years or otherwise eligible for higher education (a student in the last grade of a high school/3-year vocational school may apply for a course if he or she fulfils the criteria before starting the service)
• adequate school performance
• age at least 18 at the start of the course, age up to 22 in the year of the beginning of the course
• applied for no more than twice before
• Finnish citizenship and adequate knowledge of the Finnish language
• no symptomatic allergy
• physical dimensions:
o weight 47—97 kg
• vision:
o 0.5 without glasses ja with glasses 1.0
o power of the glasses not exceeding +2.5 – -1.5 dioptres
o flawless color vision
o surgically corrected vision is not allowed
Applying
Application period ends on 15th of October.
https://asiointi.puolustusvoimat.fi
For further information, contact tel 0299 250 222.